Shama Petchburi 47 Bangkok
حقيقة سريع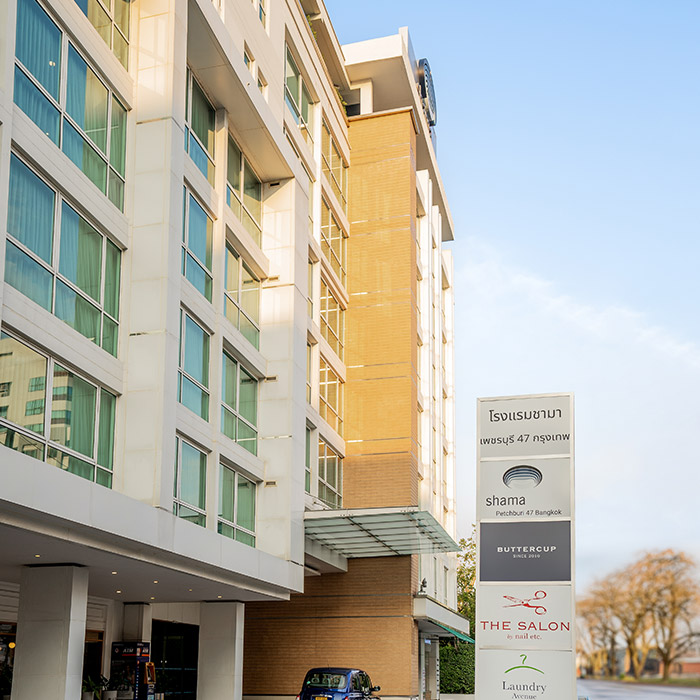 The Neighbourhood
Just a 1-minute walk to internationally-renowned Bangkok Hospital and a 15-to-30 minute car ride to Rama 9 CBD, popular shopping malls such as Emquartier and Terminal 21, and Thong Lor and Ekkamai dining and entertainment districts, Shama Petchburi 47 Bangkok is located in a secluded yet convenient neighbourhood.
ما يوجد في الجوار
Bangkok Hospital 0.15 كم 1 دقائق
Petcharavej Hospital 1.5 كم 5 دقائق
Piyavate Hospital 2.5 كم 10 دقائق
Praram 9 Hospital (Rama 9 Hospital) 3.5 كم 10 دقائق
Rama 9 CBD 5 كم 15 دقائق
Sukhumvit CBD 5 كم 15 دقائق
Benjakitti Park and Benjakitti Forest Park Phase 2-3 5.5 كم 20 دقائق
Thonglor and Ekkamai Districts 3 كم 10 دقائق
Central Plaza Grand Rama 9 4 كم 20 دقائق
Terminal 21 Asoke 4.5 كم 30 دقائق
The EM District (includes Emporium Department Store and The EmQuartier) 5.5 كم 30 دقائق
مركز الملكة سيريكيت (Sirikit) للمؤتمرات 2.5 كم 10 دقائق
مركز (Bitec) للمؤتمرات 20 كم 40 دقائق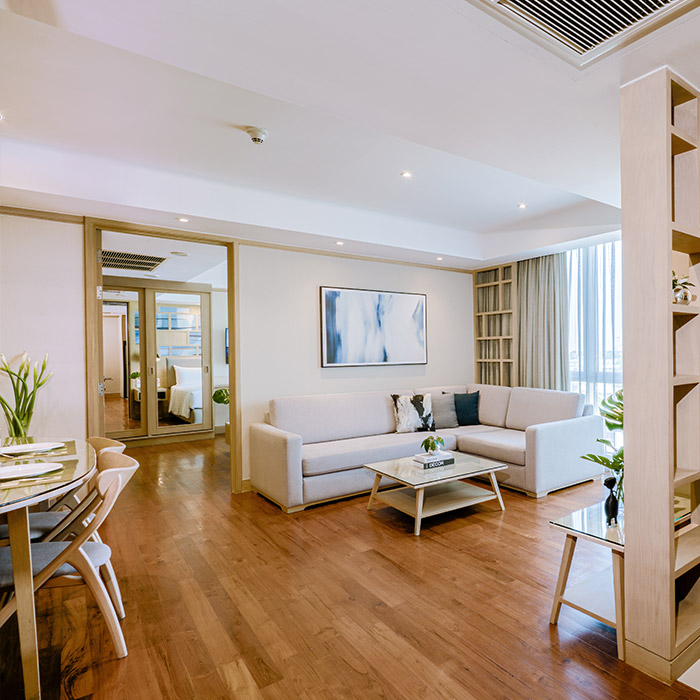 Our Apartments
Designed for single travellers, couples, families and larger groups, we offer a range of spacious contemporary serviced apartments complete with bedrooms, living area, well-equipped kitchen, work space, and free Wi-Fi. In-room amenities such as complimentary toiletries and towels, coffee and tea machine, microwave, flat-screen TVs and more are an added touch to make your sanctuary in the city even more relaxing.
Studio
Junior Suite 45 sqm. شخصان بالغان وطفل واحد أو 3 أشخاص بالغين
One Bedroom
One Bedroom Suite 60 مترًا مربعًا شخصان بالغان وطفل واحد أو 3 أشخاص بالغين
One Bedroom Suite Garden View 60 مترًا مربعًا شخصان بالغان وطفل واحد أو 3 أشخاص بالغين
One Bedroom Corner Suite 75 sqm. شخصان بالغان وطفل واحد أو 3 أشخاص بالغين
Two Bedroom
جناح بغرفتي نوم 80 sqm. أشخاص بالغين وطفل واحد أو 5 أشخاص بالغين
Three Bedrooms
Three Bedroom Suite 160 sqm. 6 adults and 1 child or 6 adults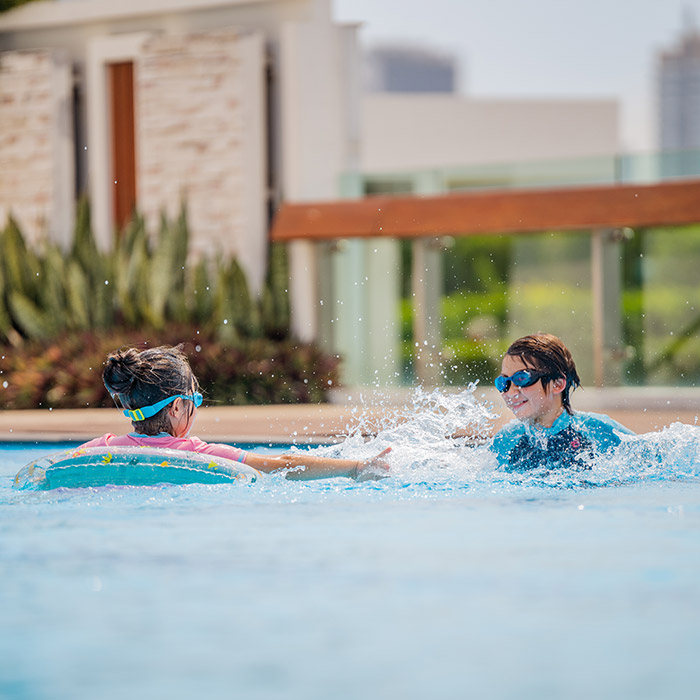 Amenities
Inviting and airy common spaces make it easy to meet and socialise with fellow travellers and neighbours at our serviced residences close to Thonglor.
Sky Lounge with rooftop garden
Outdoor lap pool
Shama Gym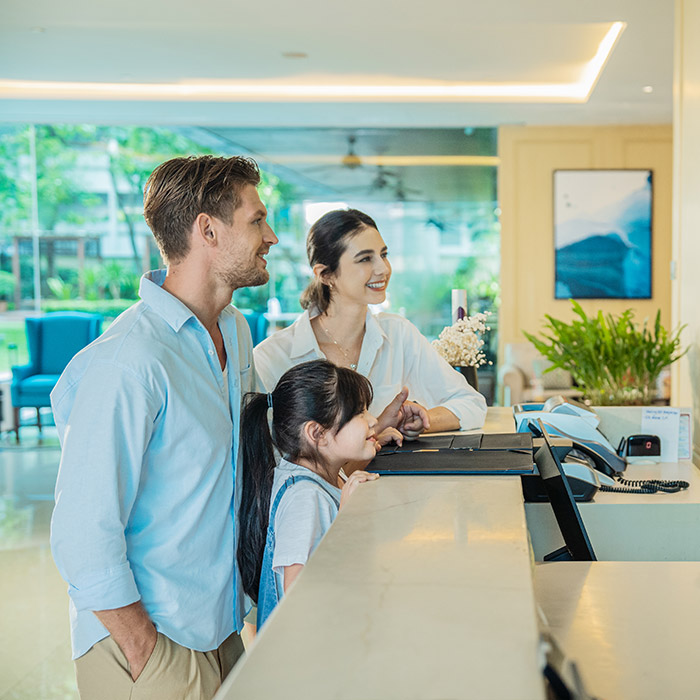 Thoughtful Services
All the big and small details are taken care of with thoughtfully planned out services to ensure a stress-free, easy stay at our apartments in Soi Soonvijai.
Complimentary on-site parking
Airport transfer (extra charges may apply)
مرافق مخصصة للكراسي المتحركة
مكتب استقبال يفتح أبوابه على مدار الساعة
فريق كونسيرج متعدد اللغات
صالون الأظافر
خدمات الغسيل والتنظيف الجاف (تُطبّق رسوم إضافية)
خدمة واي فاي مجانية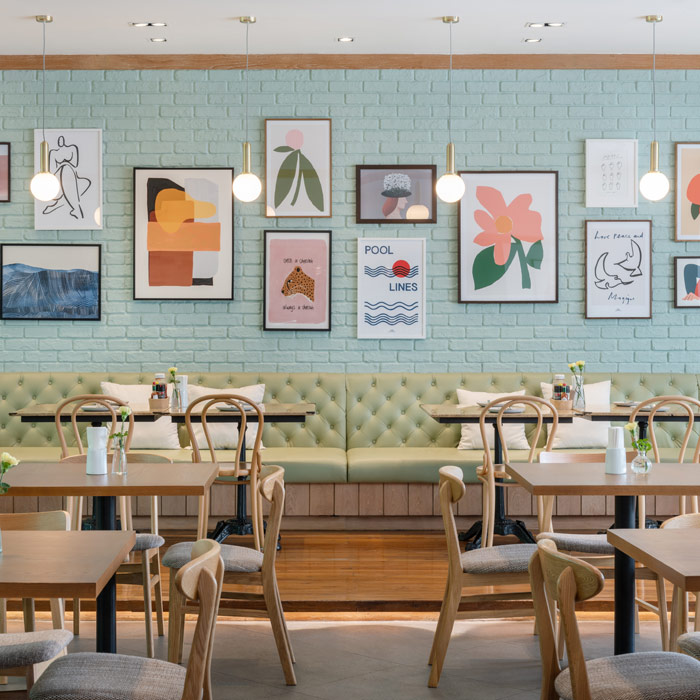 Dining
Buttercup:
At the front of Shama Petchburi 47 Bangkok sits a coffee shop, which offers international breakfast options.
Shama Petchburi 47 Bangkok
36 Soi Soonvijai, New Petchburi Road, Bangkapi, Huay Kwang, Bangkok 10310 Thailand
اتصل بنا
هاتف: +66 2308 5900
فاكس: +66 2319 9494
تحقيق
وسائل الراحة
Complimentary on-site parking
Airport transfer (extra charges may apply)
مرافق مخصصة للكراسي المتحركة
بطاقات الائتمان
قد يُطلب منك تقديم بطاقة الائتمان المستخدمة لتأكيد الحجز عند تسجيل الوصول.
visa master jcb dinersclub